Real Estate Market Update – Edmond, Deer Creek, OKC, Yukon and Mustang
One month into 2022 and the market is still heavily impacted by inventory shortage. Remarkably, this is the first time we have seen this dynamic for Real Estate in Oklahoma – ever! The good news for homeowners is that the equity increase is creating opportunities to improve financing terms and strengthen their footing financially. For home buyers, this could mean increased buying power. Want to know what the current market means for you personally – Let's chat!
January 2022 Results!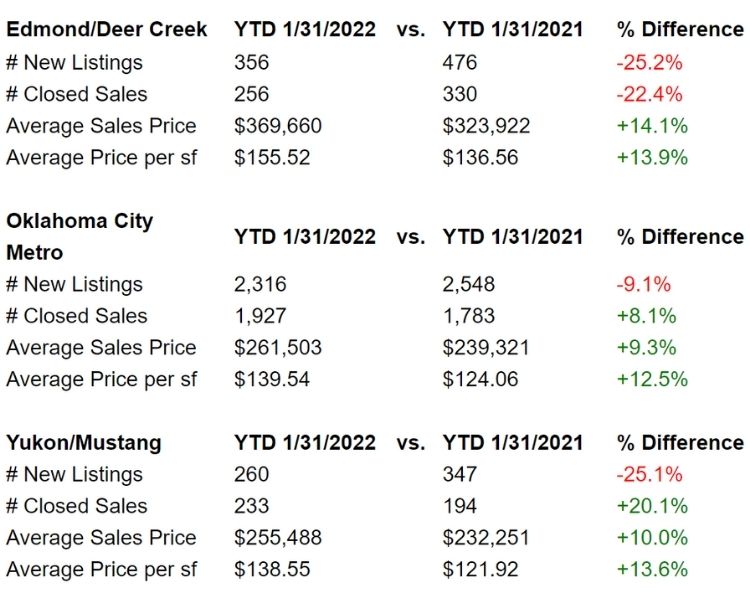 This is real-time market data from the Oklahoma City MLS for Real Estate in Edmond, Deer Creek, Oklahoma City (OKC), Yukon and Mustang. October 2021 Real Estate Market Data -see year-to-date comparisons on home sales and listings. For more info on homes for sale visit our listings pages.